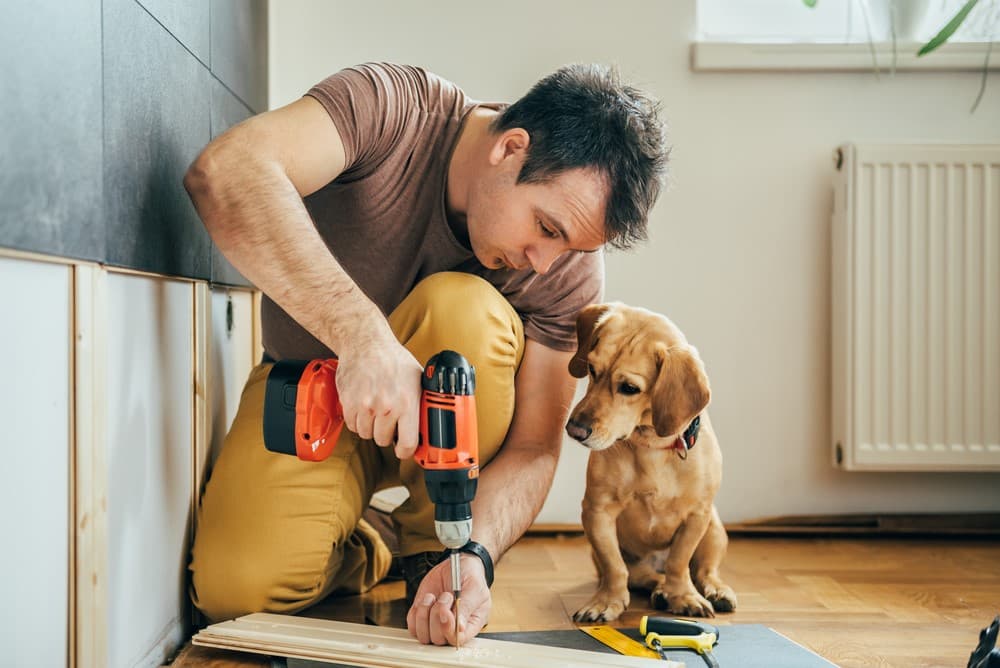 If you plan to sell your home, upgrading or updating it will be the first thing to come to your mind. A minor home improvement can pay off. And it will feel great if the improvement is intentionally made.
Home improvement may increase your property's value by up to 30%. And one of the simplest ways to attain that is to have a plan with a reasonable budget. Other ways you can consider are:
Consider Interior Flooring
Once a buyer enters the door to inspect a property, one of the first things they will note is the flooring's condition. Every buyer expects home flooring to be clean, neat, modern, and fresh because replacing it is costly.
If your property has a mess, dusty, or old carpet on your flooring, then this will be the least of your worries. You will need to replace it with an attractive and modern-looking carpet.
Design Products Made of Wood
Woodworking is basically an art, best experienced if you have a knack for it. Whether you are an advanced woodworker or a beginner, you can do woodworking projects. Not to mention, you will not limit your creativity.
So be sure to gear up your used woodworking equipment, take charge of ideas, and plunge into woodworking projects. Some of the woodwork products you can create to update your home may include the following:
A wooden digital clock
Wooden lamp
Wooden chandelier
Mountain ridge shelves
Finish the Attic or Basement to Create More Living Rooms
Home improvement projects may, at times, seem challenging. However, if you want a way you can add more living rooms, opt for finishing your attic or basement.
With this, you won't just have the valuable square footage, which you may use for a game room, playroom, home gym, or home office. You may also improve your home's value.
Attics and basements both have features like ductwork and electrical wiring. All these will help to minimize the extra costs of home improvement.
Replace Old Siding
Replacing the old siding with vinyl siding is a perfect way to improve the value and appearance of a home. Vinyl siding often comes in different styles, textures, and colors that you may customize your home to match your tastes and style.
In addition, vinyl siding is extremely long-lasting and durable, more so than other kinds of siding. Not to mention, it offers insulation, enabling you to keep your home cool in the summer and preventing infiltration of water during snowstorms or heavy rainfalls.
Upgrade the Windows
Among the common home problems that many homeowners report is drafty windows. Ideally, windows are important parts of a home, letting in light and regulating temperature. But they may also be costly to replace.
Luckily, you may easily ascertain that the new windows are cost-effective and energy efficient. As with most projects, choosing the best windows is important.
In a Nutshell!
Investing in the right home improvement projects is a decision, which will not only enhance the functionality and aesthetic of a home. It will also add value. With a good contractor's help, choose projects you can afford and add value.