We are happy to report that in 2022 people are finally moving past decorating their homes exclusively in a neutral pallet of whites, tans, and grays. Bold colors, patterns, and textures are at the forefront of home design and we are here for it! We're especially delighted that the color pink is being integrated into people's homes and helping to drop the stereotype that it is a "girls only" shade.
Of all the rooms in your living quarters, the bathroom is one of the spaces that gets used the most. So, why not introduce this pleasing color alongside trendy and vintage design influences and turn the bathroom into a place you love to spend some time?
Color can seem an ambitious feat for some, however, with a hue like pink, it is easy to transform a dull space into a lively yet timeless pink bathroom.
The woman behind the pink bathroom phenomenon
It's no surprise that when pink toilets or sinks are brought up in conversation, a memory of our parents' or grandparents' bathrooms might pop into our heads. Like us, their design choices were inspired by famous role models and pop culture.
The 1950s saw the start of the pink bathroom phenomenon, with First Lady Mamie Eisenhower leading the pink inspiration brigade. Mamie loved all things pink and incorporated it every chance she could into her fashion choices and even the private quarters of the White House. The staff began referring to the Eisenhower White House as "The Pink Palace."
This sparked pink's popularity as a color for textiles and design in the early 1950s, showing up again in the 1980s and making its comeback in the 2020s.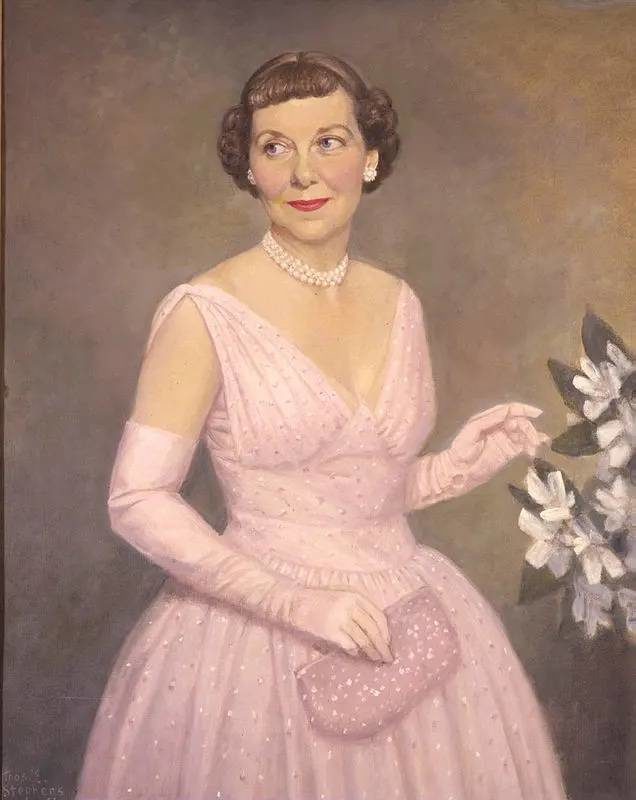 The big three
During the 1950s Kohler, American-Standard, and Sears were the most trusted brands in North America when it came to bathroom fixtures. Their appliances came in varying colors with pink being one of the most popular until the mid-'60s. The bright colors are said to reflect the high spirits of the postwar era.  
Marketing companies would include advertisements, like the ones below, in catalogs. These were mainly read by women, who were predominantly the decorators of their households, and they pushed pop-culture design influences – such as pink bathrooms.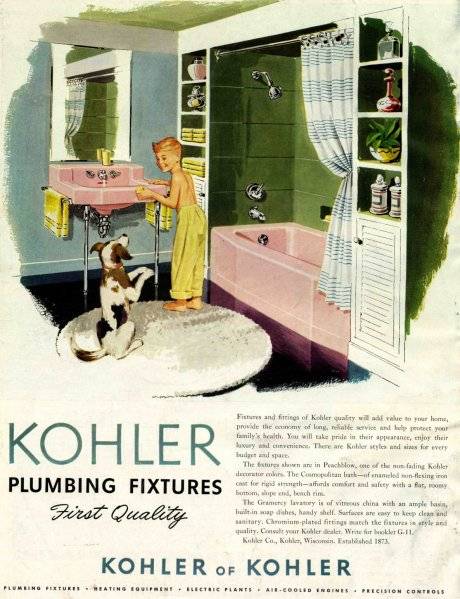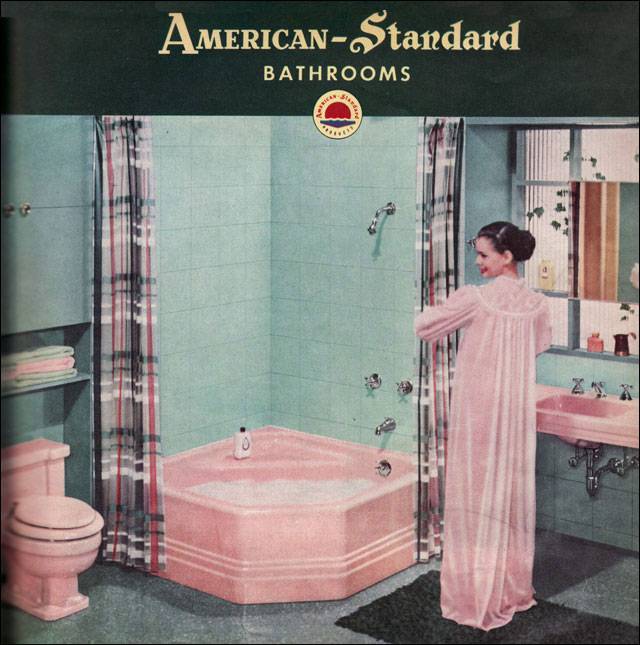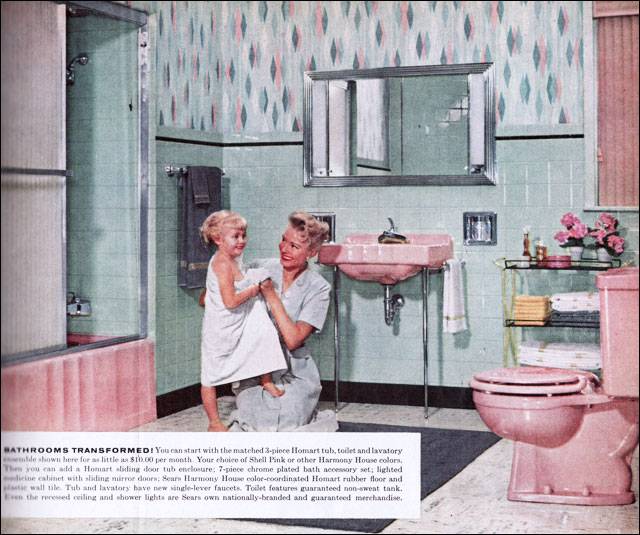 There wasn't just one shade of pink that was popular. There were more than five main shades used for the better part of 30 years, with"Peachblow" being a top choice.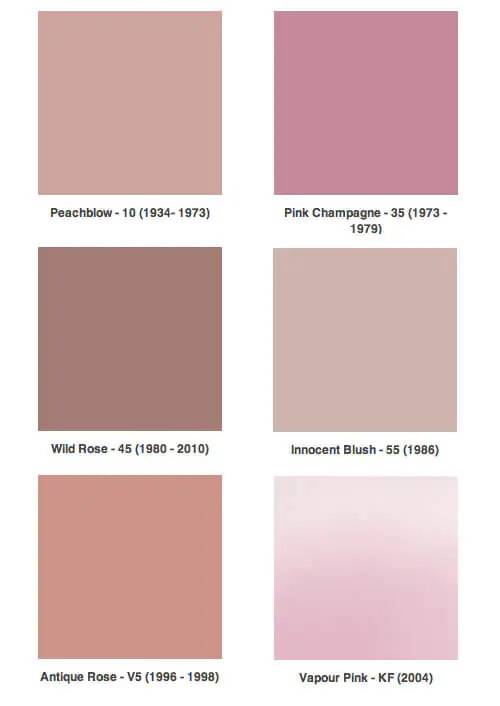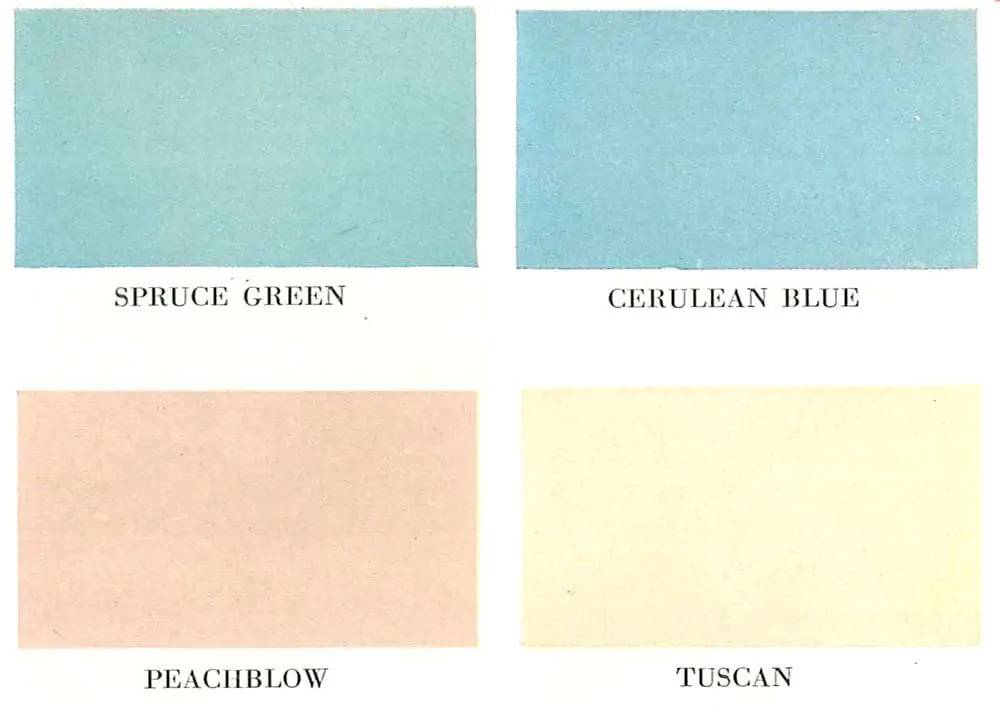 Before-and-after pink bathroom renovations
When moving into a new home, sometimes the owner gets lucky with the condition it's in and no serious renovations or restorations are needed. If updates are needed, however, staying true to the character of the house and the era it was built while also adding a modern spin is ideal.
For example, cleaning up or re-grouting existing tile and keeping the original bathtub and fixtures helps keep the character of the space without appearing too dated.
Sometimes, updates can be as simple as taking attention from an unappealing pink floor and replacing it with hardwood while painting the ceiling pink instead. A small switch like this can be the perfect subtle change that the space needed.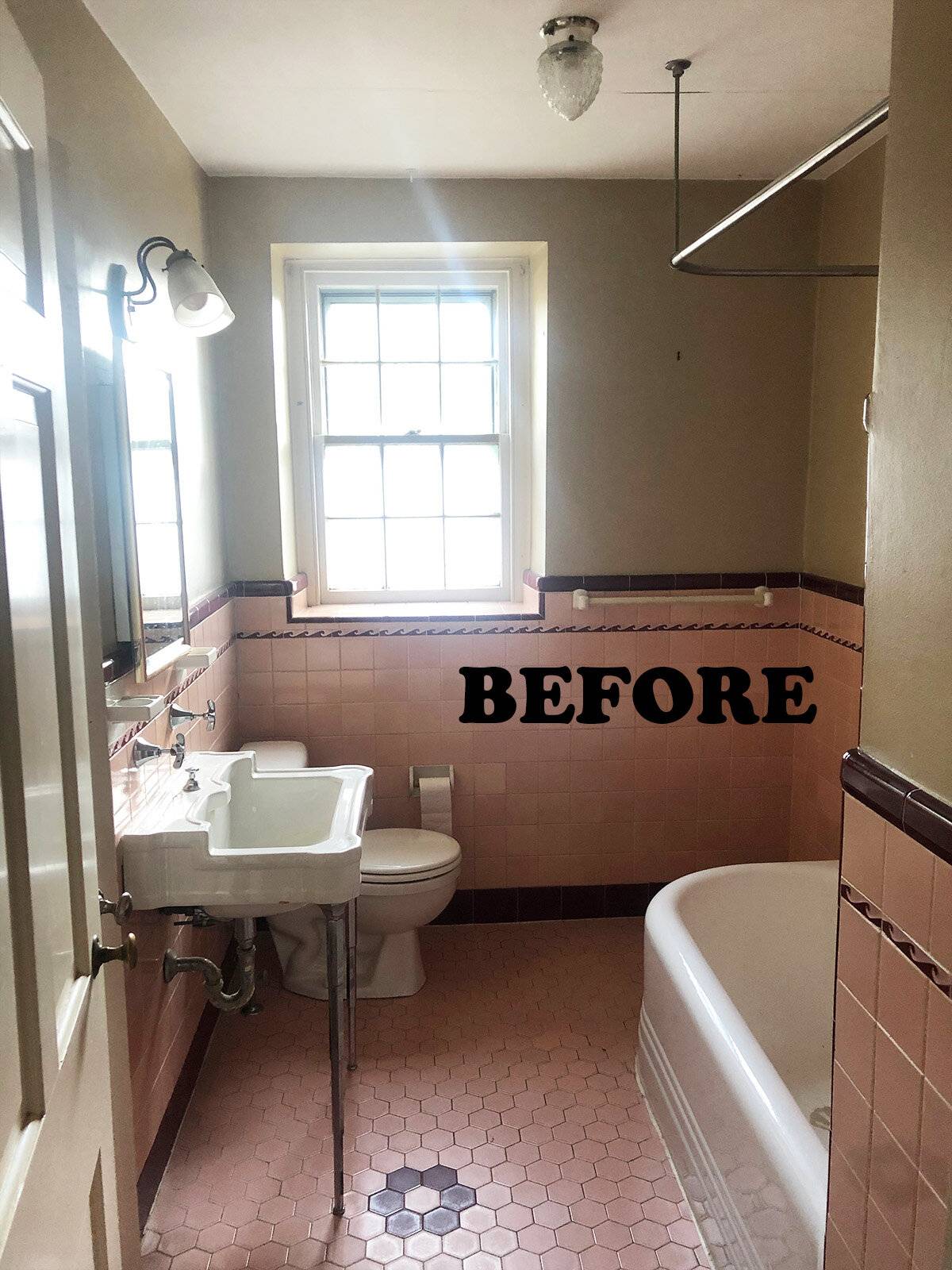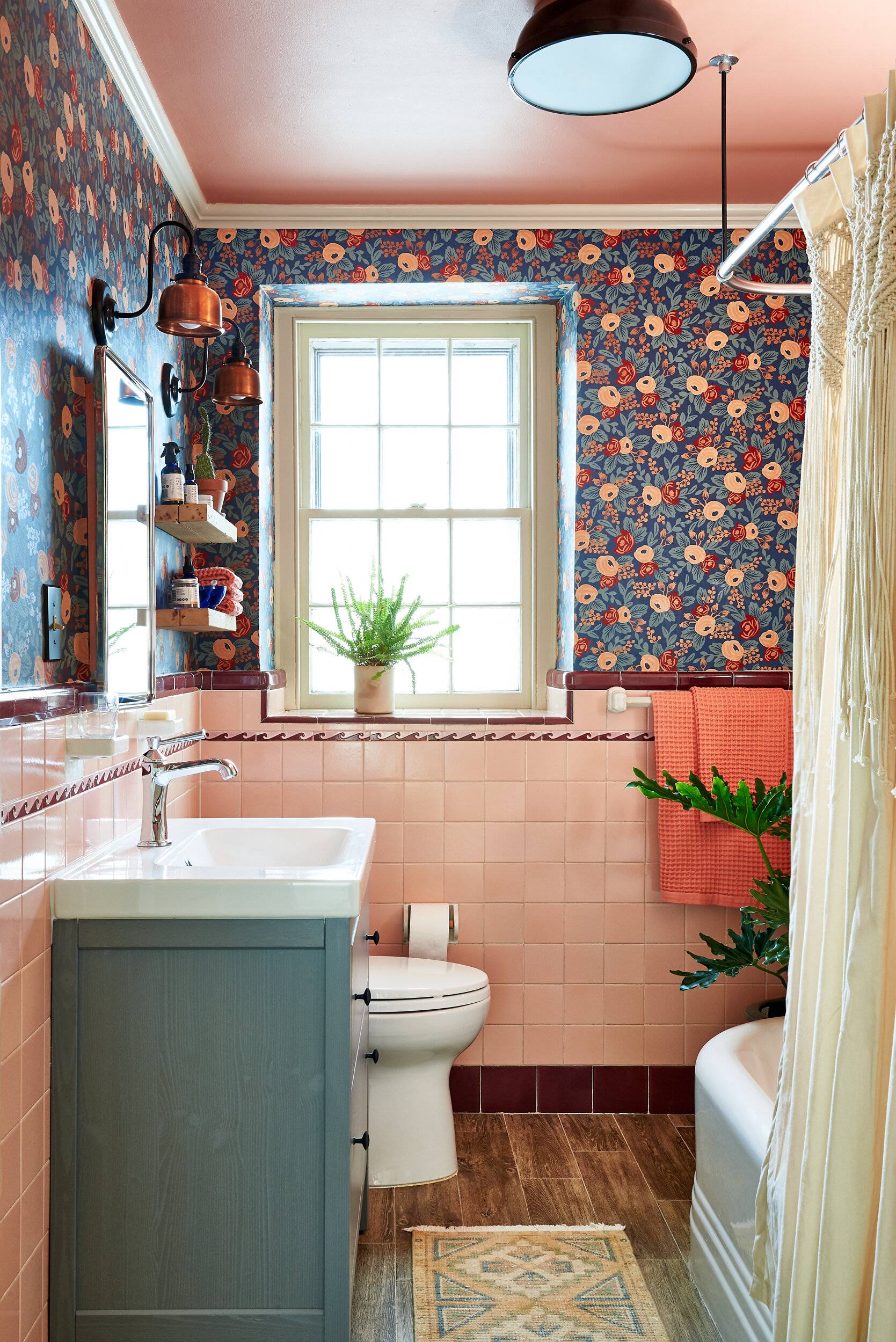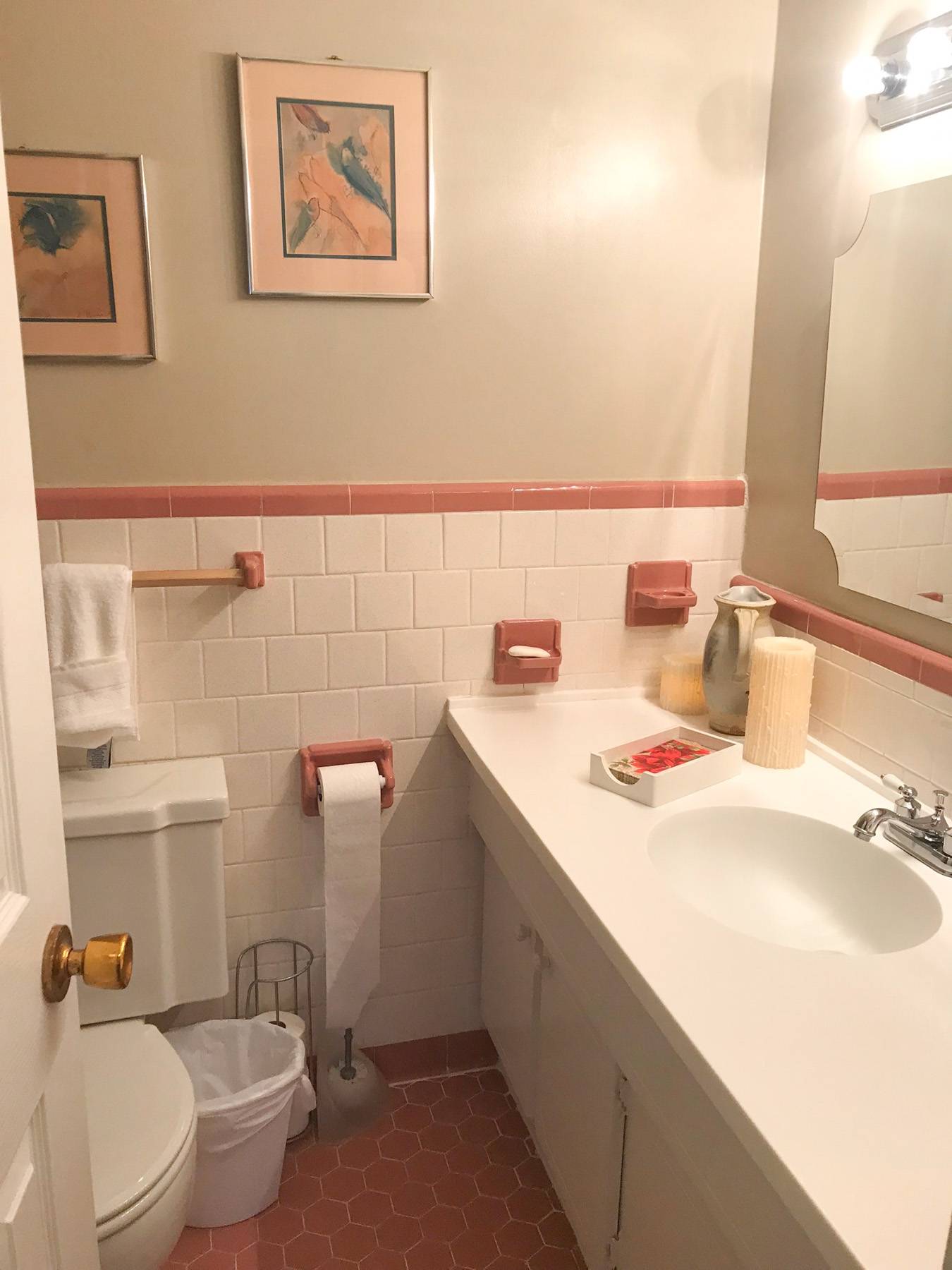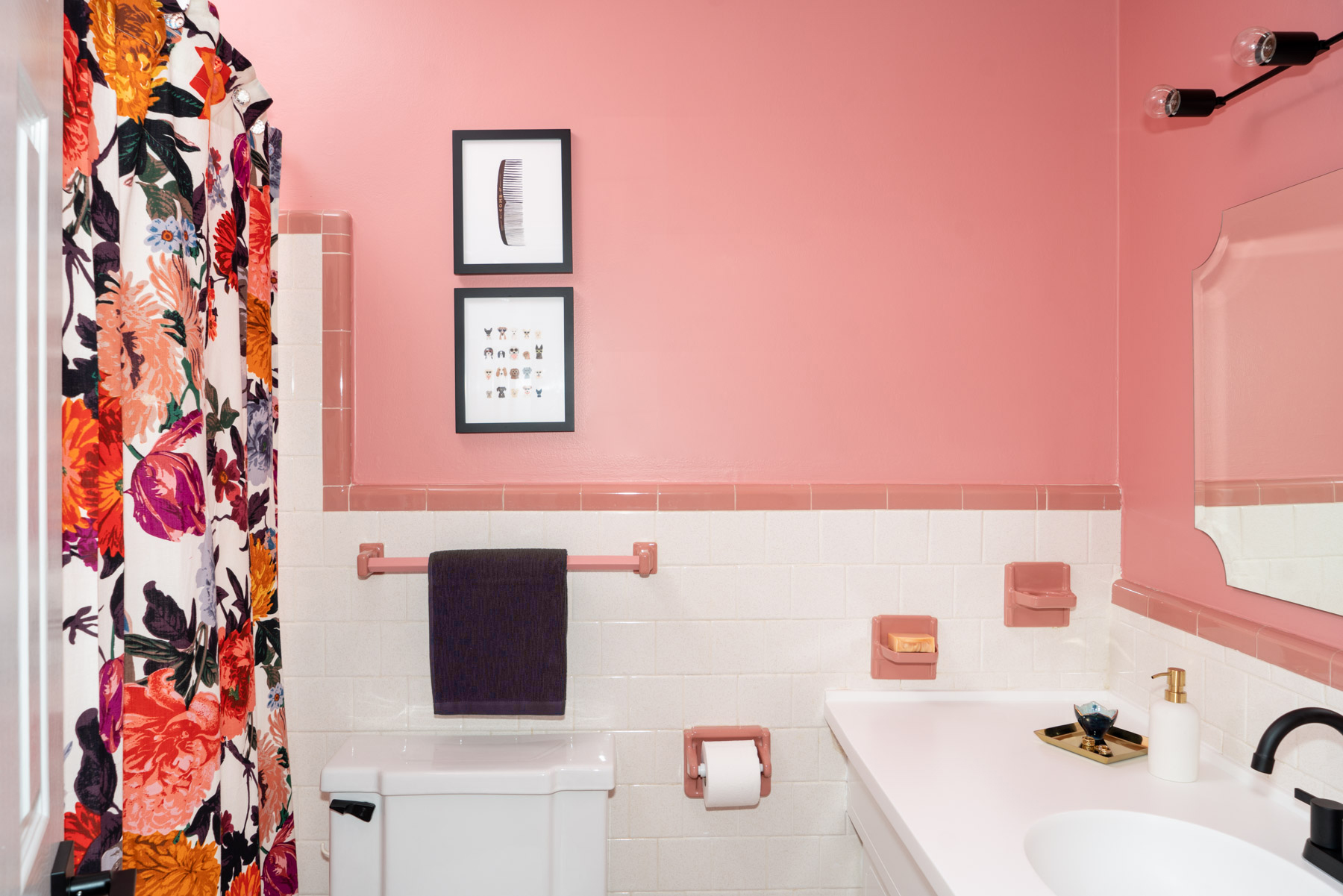 Mixing vintage and contemporary elements
Pink bathroom inspirations can come from many different outlets. The most important thing to realize is that incorporating the color pink doesn't have to be a challenge. It should be fun! Something as simple as using existing bathroom utilities and painting the walls while adding a complementary shower curtain and accents can do the trick.
However, if you are planning on a remodel and you want to break out of your comfort zone, you could opt for a neutral pink pallet. Choosing a more muted color scheme still gives you the pink warm tones you are looking for without being too bright or aggressive.
If you choose to use vintage utilities in your space, flea markets or thrift stores may have what you're looking for in terms of accessories. Or if you're looking to go the modern route, retailers like Wayfair have lots of options as well.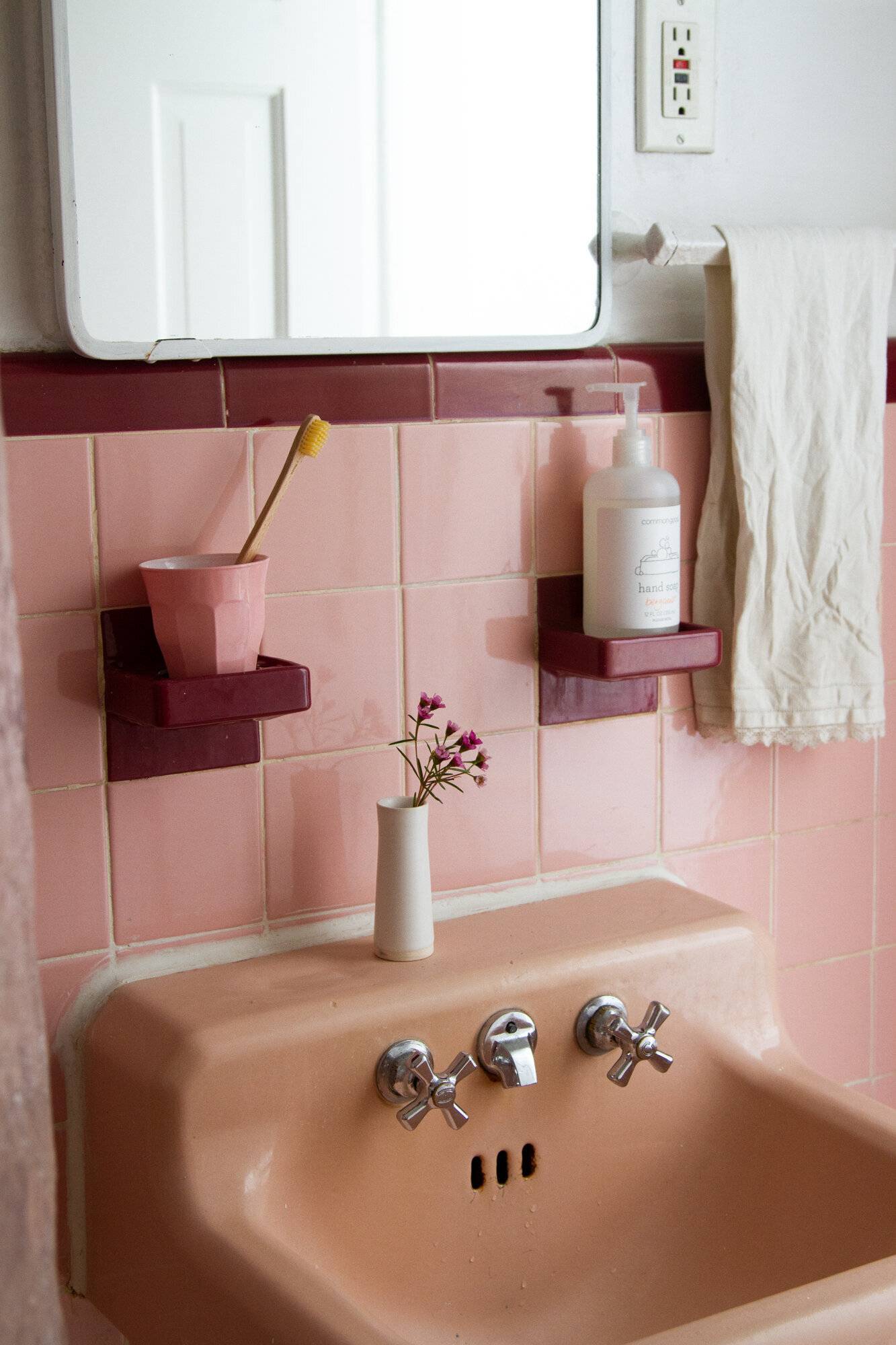 50 Shades of Pink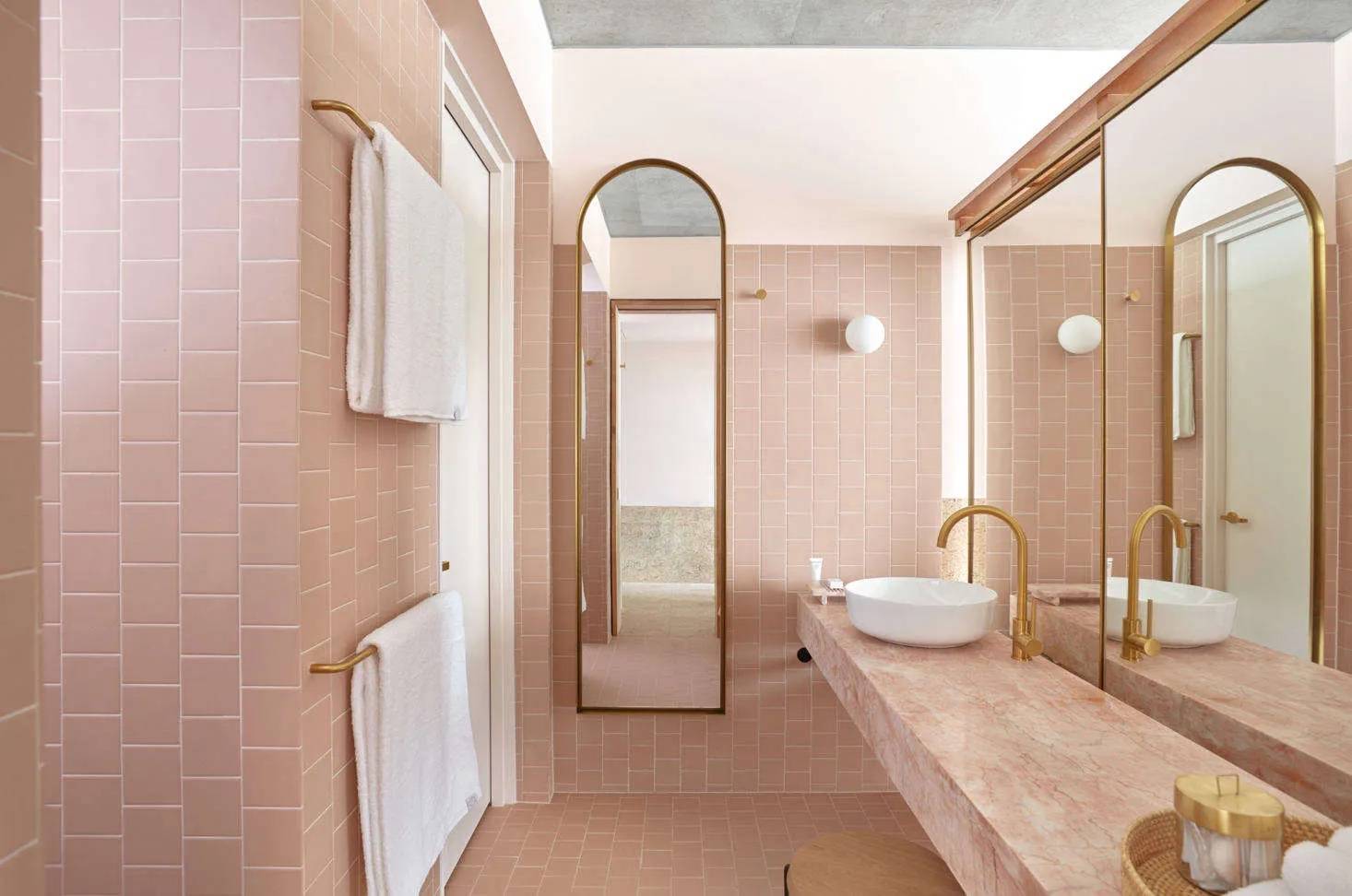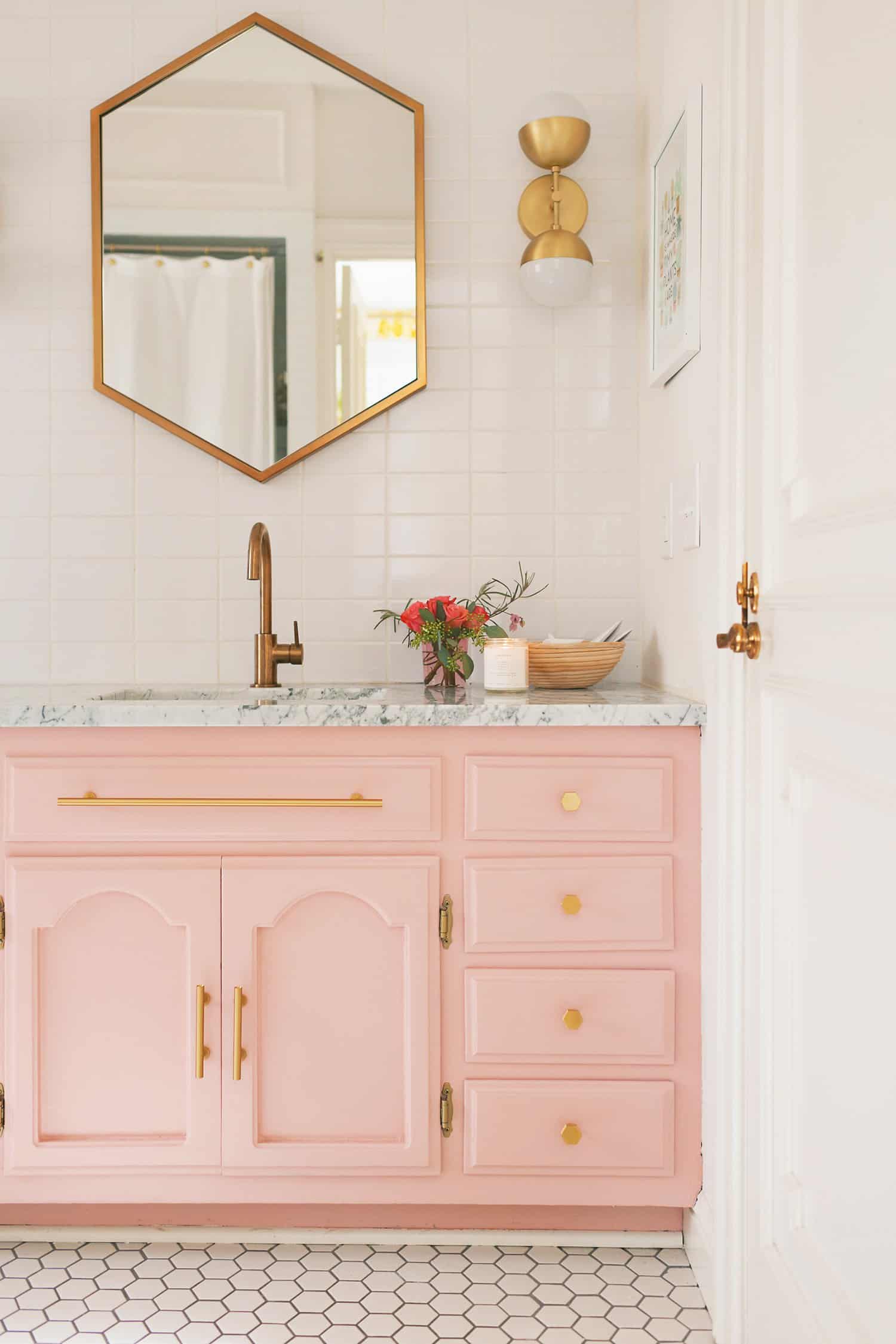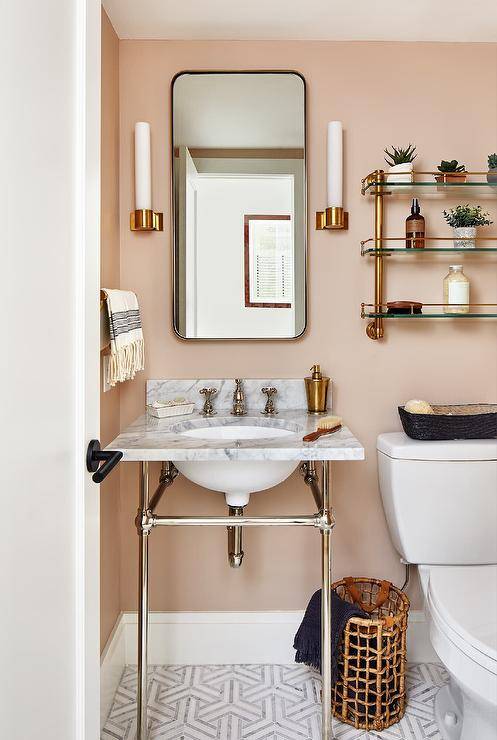 Wallpaper, Why not!
There isn't more of a sure way to transform a space than adding wallpaper. Mixing and overlapping textures while adding previously loved accessories into your space you will find you can never go wrong! Plus, if done right can make your small powder room feel bigger.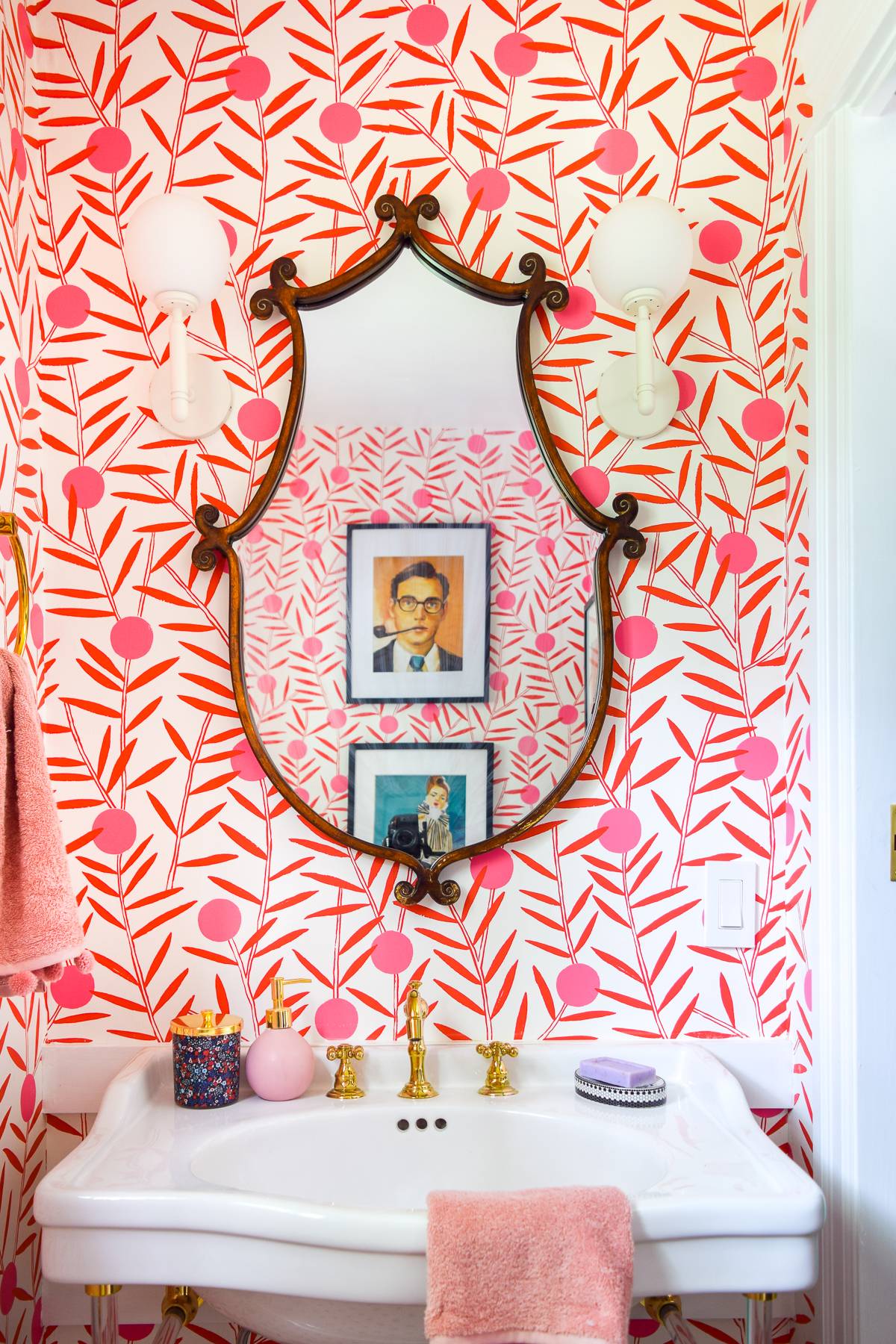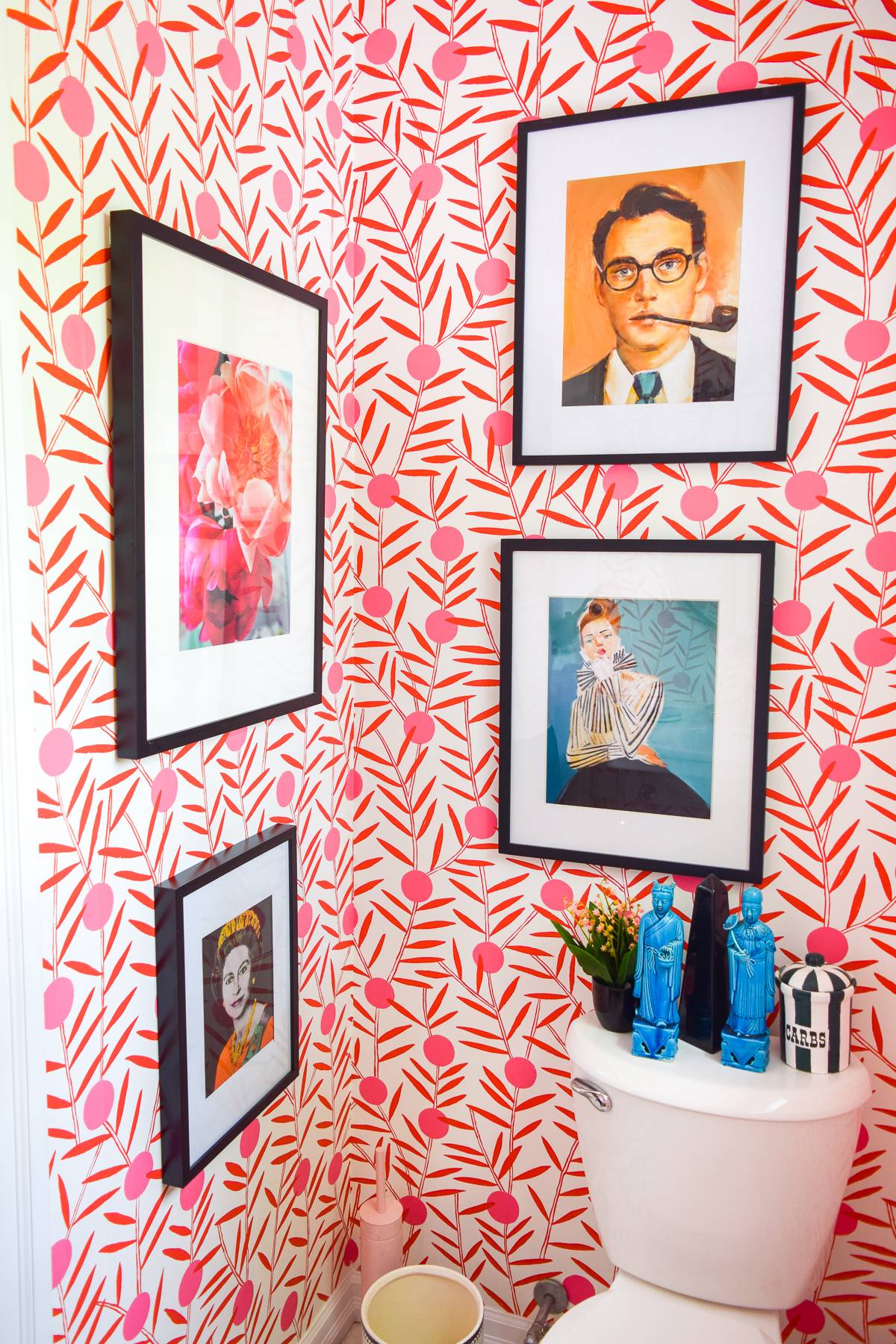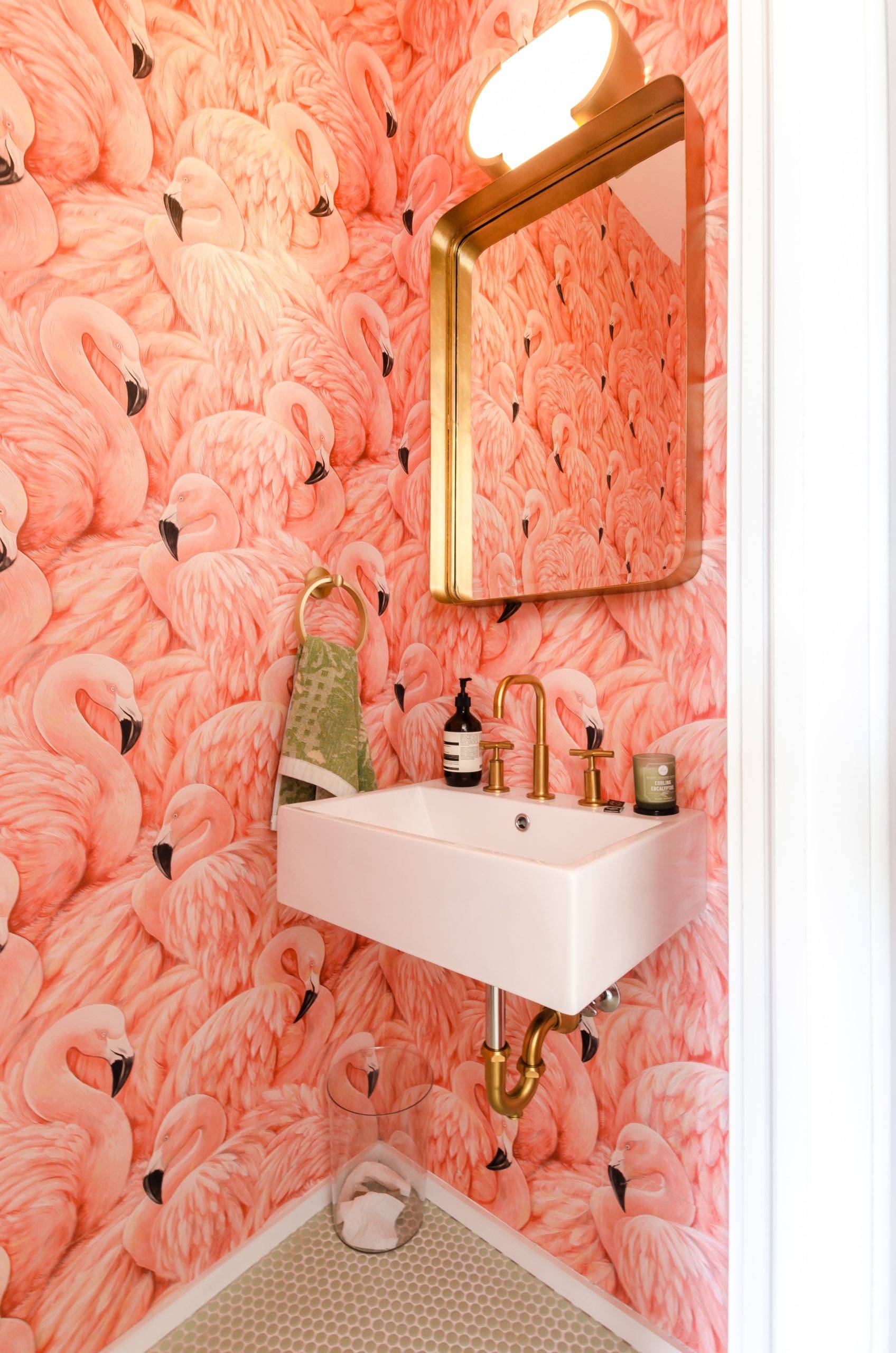 Pink bathroom details
When designing your bathroom, incorporating pink can be as simple as updating the flooring, decor, or lighting. Painting a full wall or vanity pink can be a commitment that some may not be ready for or simply don't want for their space. So easing in with these details can be a great first step. The subtlety of a pink accent can be just as impactful as having a whole wall painted pink.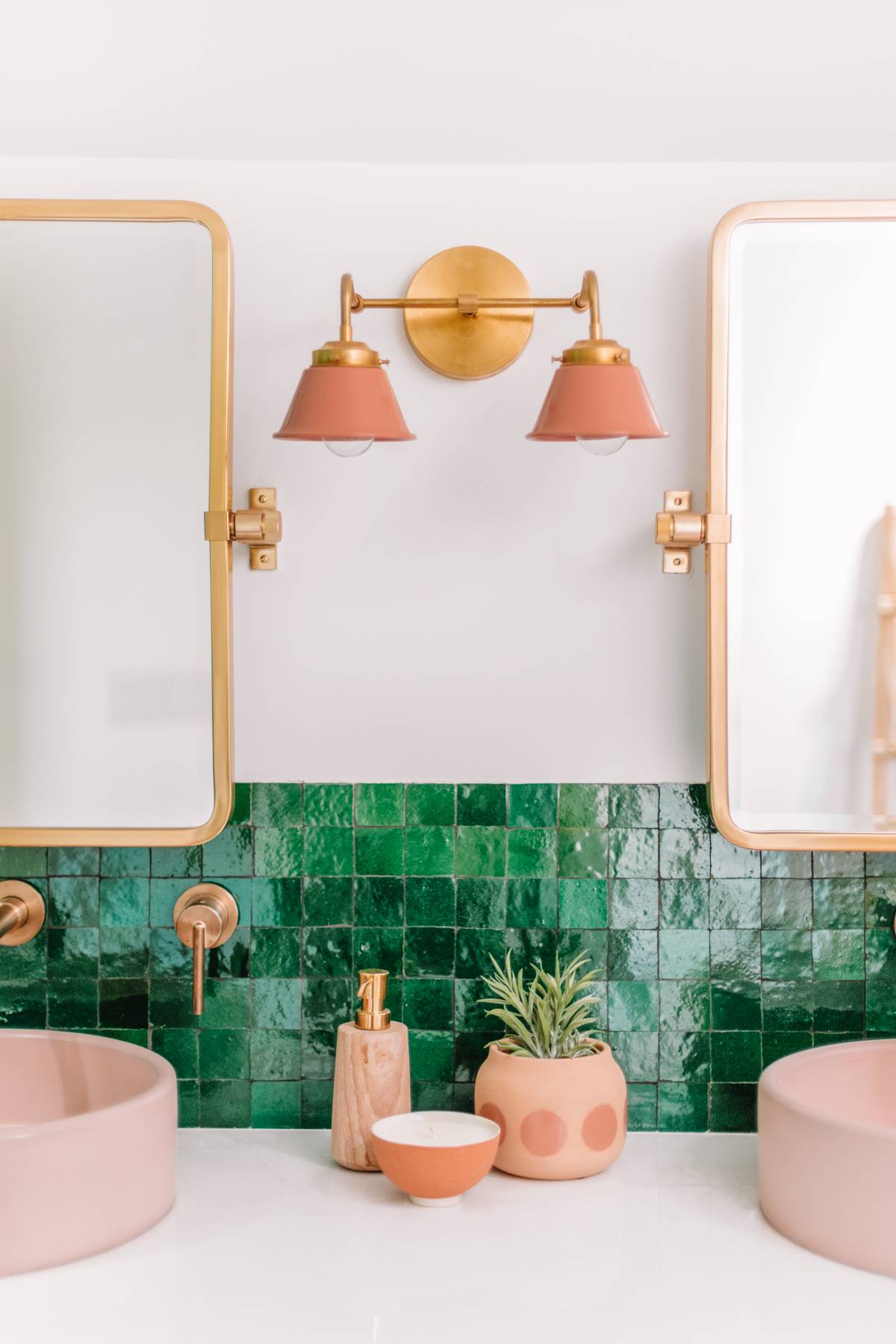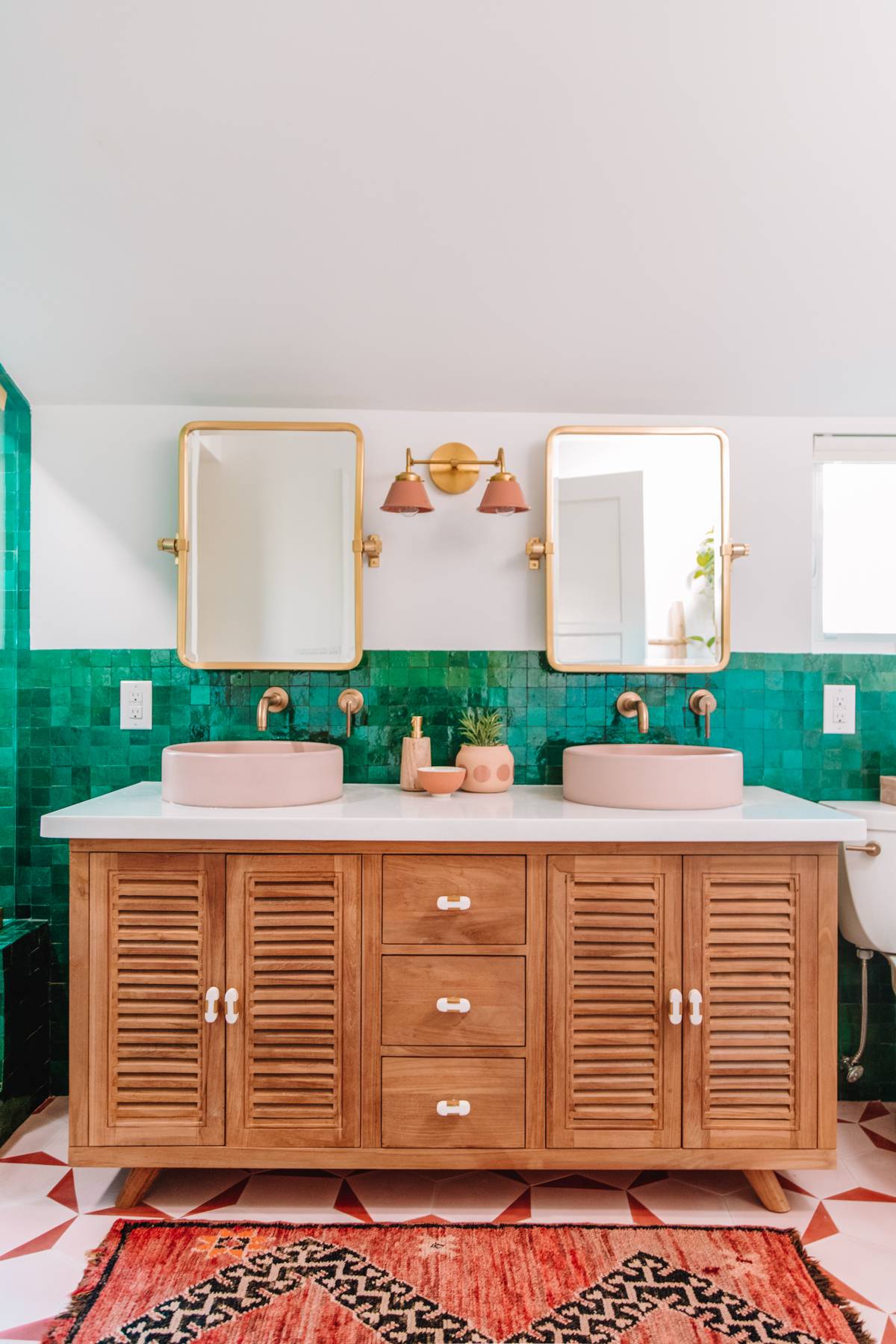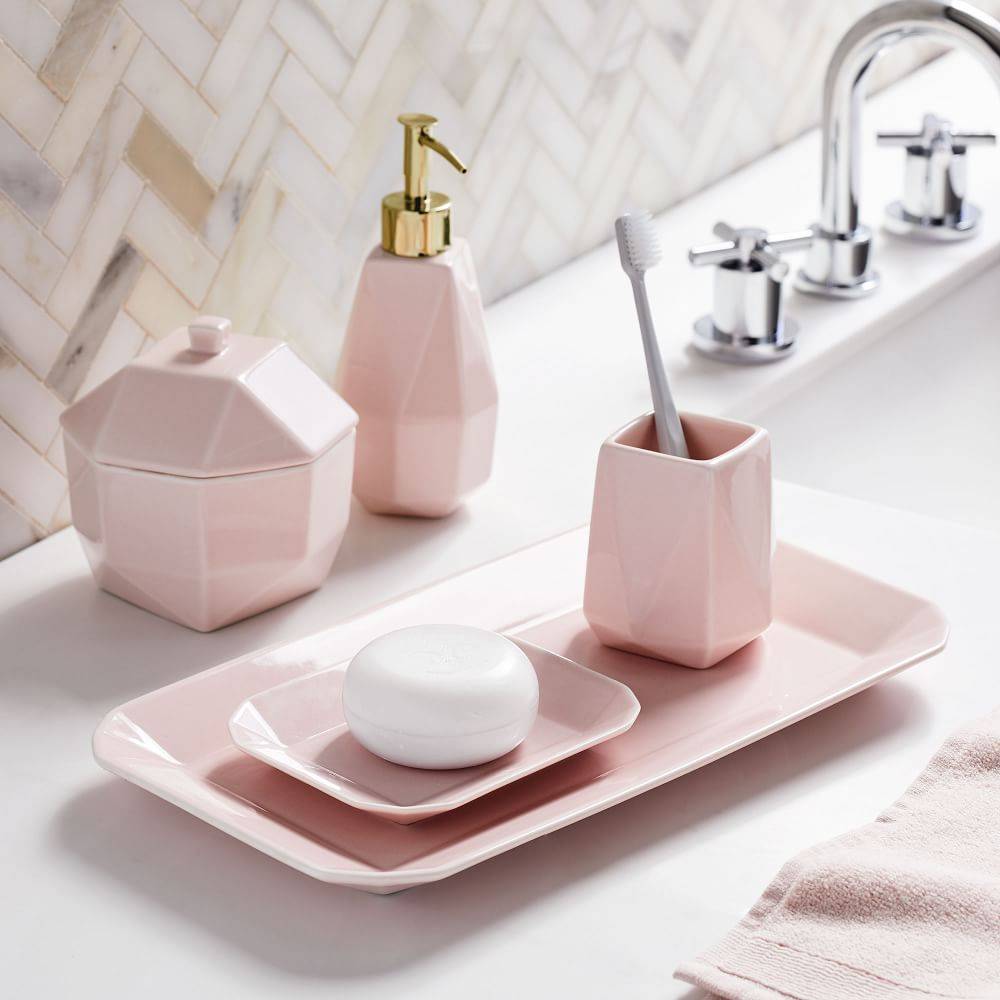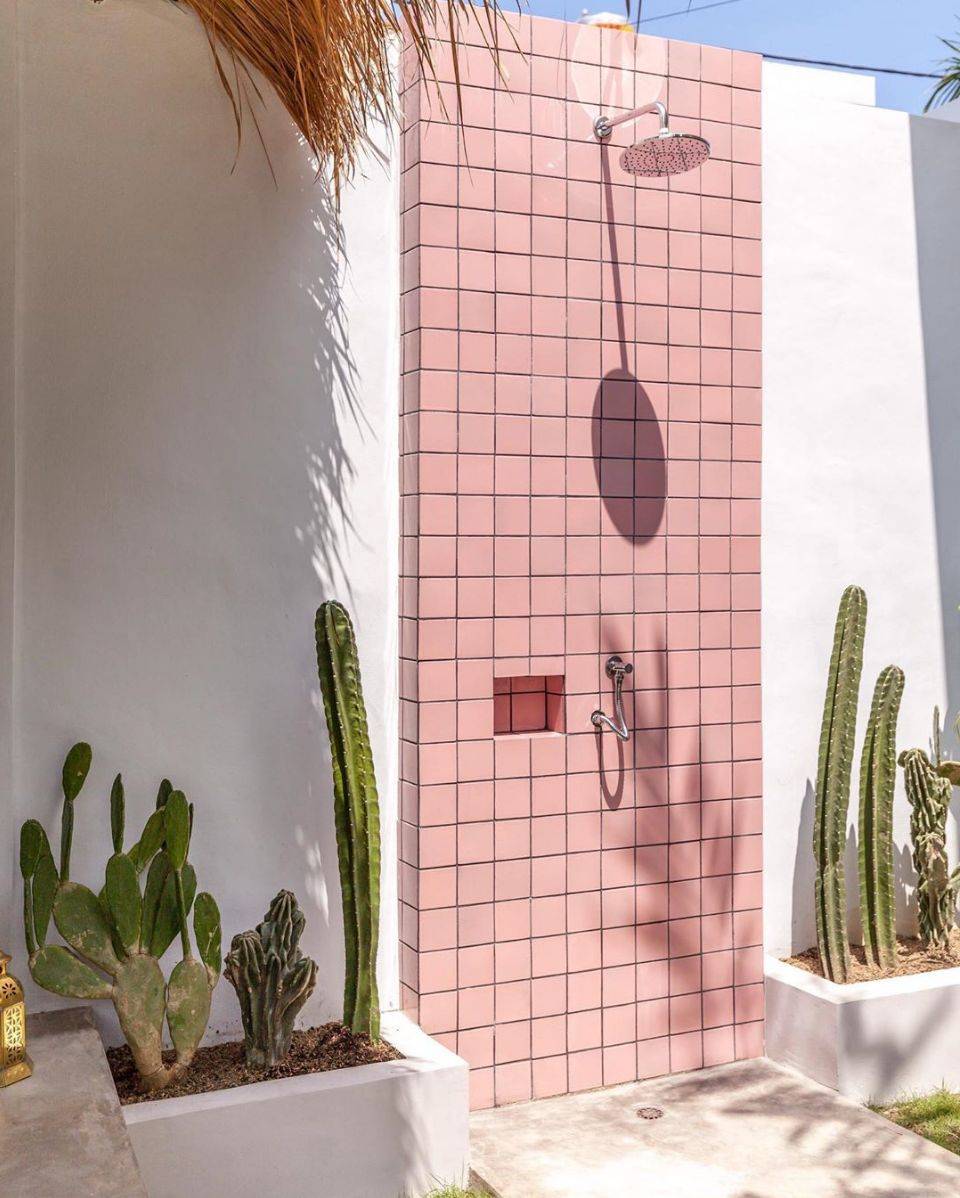 Have fun transforming and creating your dream space and remember, life's too short not to dabble with color!