Reynolda House Museum of American Art Bestowed the Commercial Historic Renovation Project of the Year by Ludowici Roof Tile Company
WINSTON-SALEM, N.C. (JUNE 10, 2022)— The Reynolda House Museum of American Art is pleased to announce that the recent renovation of Reynolda House's 30,000-square-foot bungalow roof has been recognized by the Ludowici Roof Tile Company as the Commercial Historic Renovation Project of the Year.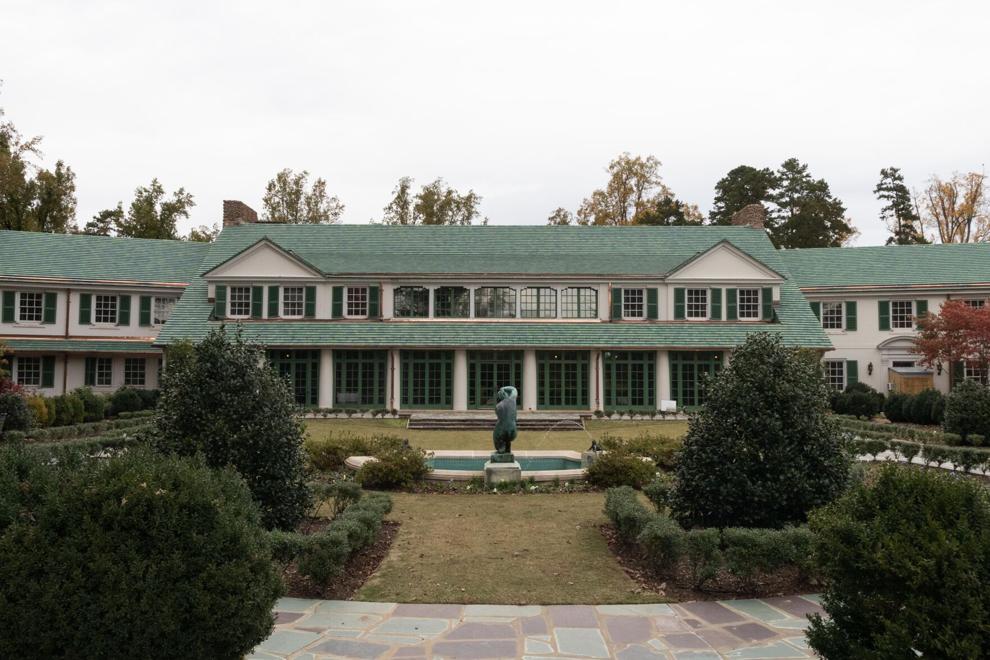 As a distinguishing feature imparting much of the architectural character of the house, the roof renovation project honors the vision of the home's original designer, Charles Barton Keen, for thoughtful design and high-quality materials brought together by expert craftsmen.  In 2020-2021, Reynolda House partnered with architect Joseph K. Oppermann, the Frank L. Blum Construction Company, and the Baker Roofing Company to restore the 100-year-old signature tile roof.  
"We are honored that our renovation project has been recognized by the Ludowici Roof Tile Company," said Allison Perkins, Reynolda Executive Director.  "Our team of nationally known and respected architects, engineers, and conservators understood the importance of thoughtful restoration to ensure the long-term preservation of both the collections and the historic house.  It is gratifying to have our commitment to using best-in-class materials, employing exceptional craftsman, and maintaining historical integrity acknowledged in this way."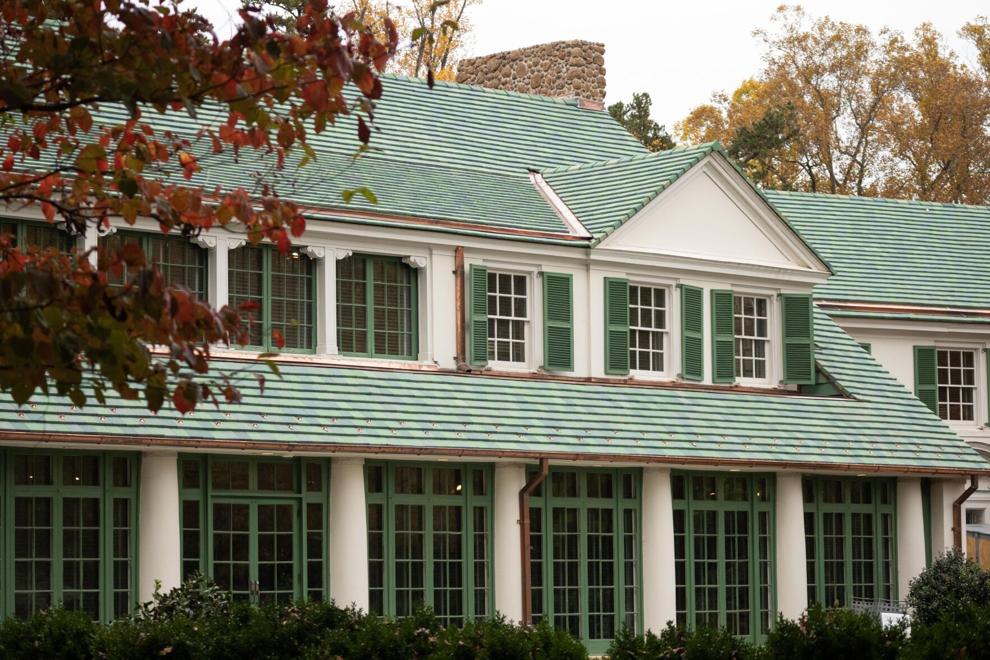 The Commercial Historic Renovation Project of the Year is given to projects that demonstrate excellence in terra cotta roof design and installation.  After careful deliberation by the Ludowici panel of judges, the Reynolda House project was found to have exceeded all the criteria for outstanding craftsmanship and use of the unique tiles. 
"We take our role as stewards of the Reynolda House Museum of American Art very seriously," said Joseph K. Oppermann, principal and founder, Joseph K. Oppermann – P.A.  "The house's design was innovative in its day but has only grown in aesthetic appeal for its timeless simplicity. We are grateful to the Ludowici team for their appreciation of our process and its outcome." 
This marks the second award given to the Reynolda House Museum roof renovation effort.  The project was previously awarded the Robert James Award for Preservation Excellence by the North Carolina Preservation Consortium. 
About Reynolda
Reynolda is set on 170 acres in Winston-Salem, N.C. and comprises Reynolda House Museum of American Art, Reynolda Gardens and Reynolda Village Shops and Restaurants. The Museum presents a renowned art collection in a historic and incomparable setting: the original 1917 interiors of Katharine and R. J. Reynolds's 34,000-square-foot home. Its collection is a chronology of American art and featured exhibitions are offered in the Museum's Babcock Wing Gallery and historic house bedrooms. The Gardens serve as a 134-acre outdoor horticultural oasis open to the public year-round, complete with colorful formal gardens, nature trails and a greenhouse. In the Village, the estate's historic buildings are now home to a vibrant mix of boutiques, restaurants, shops and services. Plan your visit at reynolda.org and use the free mobile app Reynolda Revealed to self-tour the estate.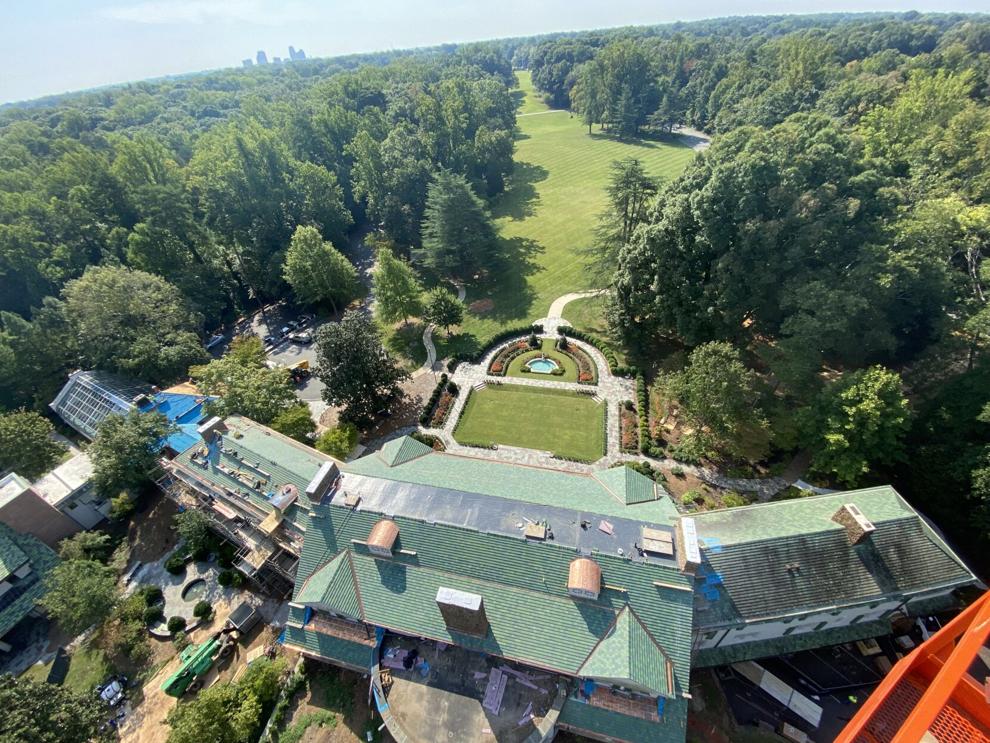 About Ludowici Roof Tile
For over 130 years architects, homeowners, universities, commercial, and government clients have turned to Ludowici for uniquely beautiful architectural terra cotta clay tile products that stand the test of time. Crafted in New Lexington, Ohio, our clay tile products are infinitely customizable and carry a 75-year warranty. Ludowici clay tiles are of the highest quality available—chosen to adorn thousands of historic and newly built structures around the world.
About Joseph K. Oppermann – P.A.
Joseph K. Oppermann – Architect, P.A., (JKOA) is an architectural firm based in the historic Arts District of Winston-Salem, North Carolina. It has a national reputation for the preservation, restoration, and reuse of historic properties, including many of the nation's most significant landmarks. The firm also designs new architecture within historic contexts. It has received more than thirty major awards for preservation excellence at the national, state, and local levels.
About Frank L. Blum Construction Company
Established in 1923, Frank L. Blum Construction Company has been a trusted building partner to owners across North Carolina for generations. With the lowest actively-used general contractor license number in the state of North Carolina – License #18 – the 97-year-old firm has a solid reputation for weathering the most challenging economies, partnering with the most exacting owners, and excelling at the most complex projects. Many iconic and beloved buildings bear the Blum Construction imprint of fine craftsmanship on the original structure or its subsequent renovation or restoration.
About Baker Roofing
With over 100 years of experience, Baker Roofing Company has grown to become one of the nation's largest roofing contractors. In 1915 WP Baker hung a sign in his downtown Raleigh shop indicating that Baker Roofing (then Baker Rawls Tin Shop) was open for business. That sign read 'We shall do good work. At a profit, if we can, at a loss if we must, but always good work." Since that day in 1915, Baker Roofing has grown to become one of the nation's largest and most respected roofing contractors. Baker Roofing Company now has over 20 locations across the Southeast and performs work all across the US.