Look around and you shall find your home brimming with stylish storage potential. You simply require a bit of creative eye and imagination to see it. To give you some insights we have listed up a bunch of ways you can organize your place with common household items. From clips to tension rods check out how to streamline your space in a quirky way.
Eyeglass Cases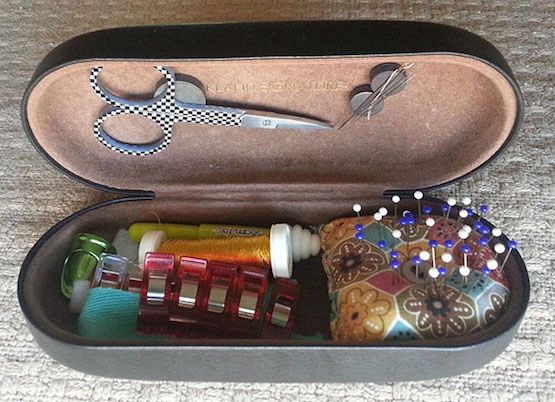 Eyeglass cases can be a super organizer item. They help to hold all your minute stuff from earbuds to paper clips to paper pins or safety pins. You can also store your charger, ear cords, and other such small electronics.
Ice Cube Trays
Super-versatile ice cube trays can help you streamline loose hair ties, bobby pins, help organize earring studs, backs, and other baubles in lieu of a pricey jewelry box.
Tension Rods
Having an extra tension rod? Simply install it under your bathroom sink to create a hanging rack. It will help you store spray bottles or work as a storage for stacking supplies in a kitchen cabinet. You could even use one in a pantry to create a simple paper towel or plastic wrap holder.
Small Storage Baskets
You can use brass hooks to hang storage baskets to create a wall-mounted storage display in any room. If you have that extra tension rod mentioned above, these storage baskets can serve as a friendly hanging plant display too. They will help to make your space look more streamlined and less cluttered.
Dish Drying Rack
Struggling with an untidy home workstation and no storage system? A dish drying rack from the kitchen will be perfect for file folders and notebooks. If there is a utensil cup, use it to stash pens, pencils, and highlighters.
Magazine Holders
Use the magazine holders to store anything from canned goods to cutting boards. They also serve as the best space for holding bags when you are full of closet space.
Small Planters
If you are sitting on a bunch of empty succulent planters revamp them with colorful paint and once dry, you can use them in to store makeup brushes, lipsticks, and liners. They're also a great size for a desktop to store pencils, pens, and scissors in style.
Rustic Jewelry Display
Every girl faces the issue to detangle those bracelets and necklaces when in a hurry. Why not use the vintage rake head to keep necklaces untangled on the wall.
Rings to the Rescue
Another use of tension rod from an old window treatment and some simple shower curtain rings will help you turn those "dead" spaces into prime real estate for storing handbags, kitchen utensils, accessories, and more.