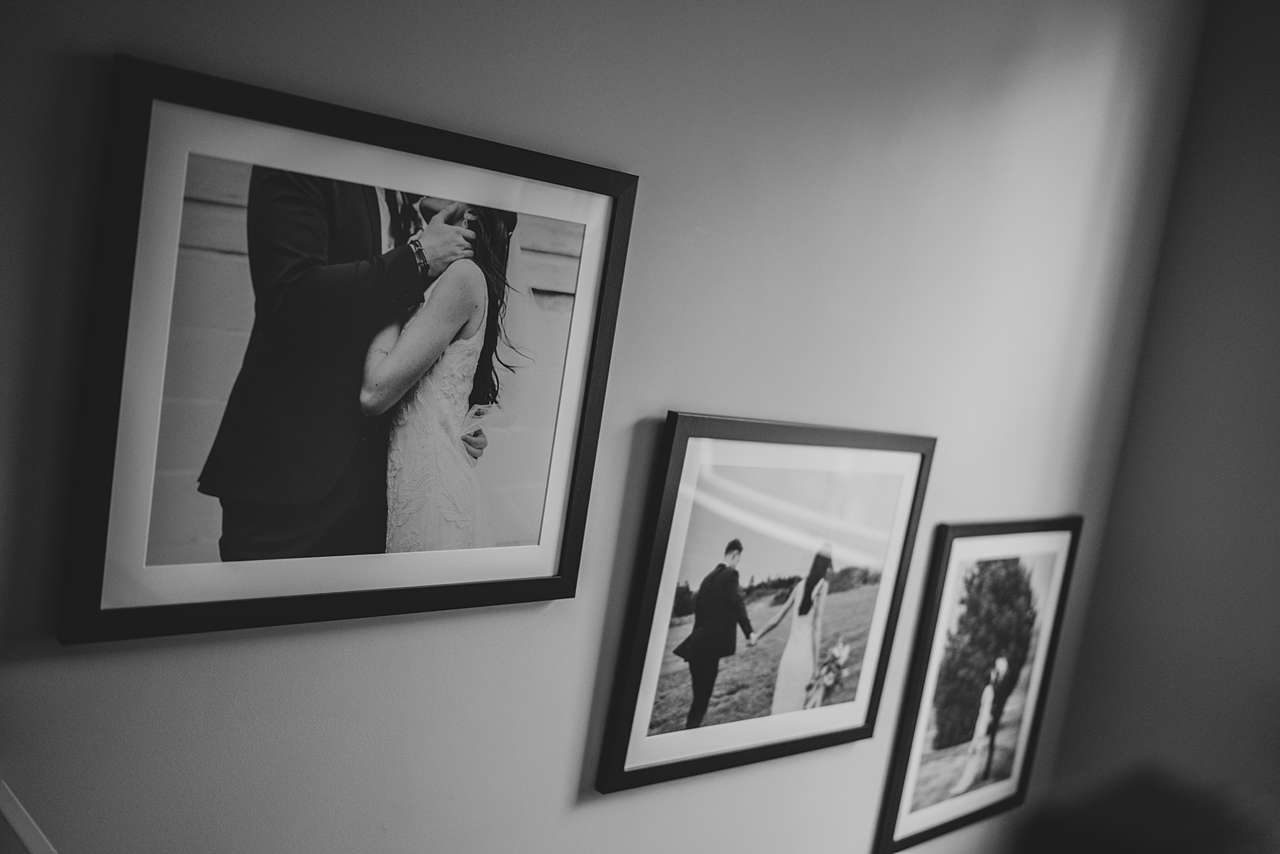 One of the happiest moments in your life is probably widely documented: your wedding. You want to display a wedding photo frame with these priceless memories. A wedding photo frame is a beautiful way to keep your special day in your memories for years, whether you want to display it in your home or give one as a present.
So where do you even begin? It's not unexpected if you have over 1,000 photographs to examine and select after your wedding day and the activities that precede it.
Choosing options for the canvas framing of your wedding photos is a separate process that begins well before the big day. Thus, don't be concerned; here are some guidelines to make it simple.
Why Should Wedding Photos Be Printed and Framed?
Before moving on to the method, learn why framing your photographs is crucial.
A digital photo gallery serves as an excellent repository for your memories. They are all present and secure. Yet you spent little money on these pictures to have them remain on hard drives and only be seen on special occasions.
You want to take them into the actual world so that you may feel a bit of happiness every time you see them. Walking by them in the hallway or gazing at your tabletop first thing in the morning increases the odds of this happening.
How to Choose Wedding Pictures for Framing
We are aware that deciding might be challenging. Nonetheless, the following advice may be helpful:
Select Your Favourite
You probably have a wedding picture you like more than the rest, even if you don't want to acknowledge it. After your wedding, you may have picked it for your "thank you" cards or mobile phone backdrop. It must be a candidate to be printed since this indicates that you notice something extra once you look at it.
Choose A Cinematic Shot
According to the observations, the more cinematic or artistic the shot, the more it resembles art on your walls. Also, it may be a discreet way to display your wedding picture frames; if you're thinking about getting a big-size print, this is a better choice than a huge portrait of you two (unless you want that, obviously).
Choose a Landscape
Are you hesitant to print and display a big picture of yourself on the wall? Consider using a landscape photo from your wedding instead. As photographers capture weddings, it often takes a lot of "context" photos to capture the mood of how it looked the day you said, "I do."
Guests who see this in your home may think it's beautiful scenery, but you'll realise it signifies something more meaningful and unique.
Pick More Than One
Do you need assistance settling on just one? Not that anyone hates you! The good thing is that you're not required to! Pick a few, print them, and display them in a sequence.
For a more tactile experience, print an album or a stack of photos on a wood display block. In this manner, you may have prints of your favourite pictures and frequently flip through your book or mix the printed stack to change things up in your area.
Where Can You Display Your Wedding Photos?
There are many choices! Yet all of them have a few areas and advantages in common:
Inside the Living Room
This is the most popular location for a good reason. You spend a lot of time in this area, and there is often enough wall space for gallery walls or shelves to show your photos.
In the Bedroom
Hanging a gorgeous framed image over the headboard is a terrific option if you like privacy and don't want to display a portrait of yourself over the fireplace. In the bedroom, more private parts of your day could seem more at ease, and you get to appreciate them when you wake up. A side table or cabinet is a modest alternative if you want a small image.
In a Lobby or Hallway
Another well-liked location in your house is less prominent. It could pass by and be visible to visitors, but it is optional to spark discussion if you choose not to. In hallways or entryways, series or groupings of more miniature artworks look good.
In Your Home Office
Why not brighten up your home office by placing a little photo on your table while you work? If you have available space, you might frame a piece of art or use the display blocks. ‍
In a Strange Place
The significant part about wedding pictures is that you can take them anywhere. Experiment with various methods of displaying them on the wall, place them in a snow globe or calendar, or transform them into stickers so that you may see them whenever you open the fridge to get a snack. You can even mix them with art prints and quirky home décor. There are no restrictions other than maybe keeping them out of the restroom.
Takeaway
Your wedding photo frame is an exquisite, unique, and priceless work of art. The precious memories will be protected and preserved by a suitable wedding photo frame. Your wedding photos help you narrate the events of your big day, from the beginning of your preparations to the conclusion of your celebration.